Need help?
Get an answer or just get it off your mind. Check out our
FAQ
, or
contact us
.
Industry Insights: It's a tough time to be a reporter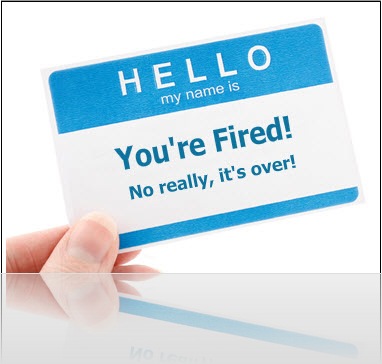 Industry Trend of the Week
Journalists are again in for a tough time as their employers are cutting yet more reporters and editors. First The Daily Telegraph announced it was culling senior newsroom staff including their Deputy Editor. Then new media darling Vice axed both London-based foreign correspondents and another 18 people in the UK and the US as they restructure. Finally, The New York Times announced buyouts as part of its overall effort to remake their entire organization. Even with more digital revenue filling the coffers, sadly it's not enough to prevent a dramatic loss of talent from top news organizations.
Story of the Week
Looking for a sustainable business model for a regional newspaper? Start at the Minneapolis Star Tribune
The Star Tribune's revenues are up in 2016 after holding even for the past couple of years. This news won't provoke envy at Google or Vox, but it's good news for a newspaper publisher nonetheless. CEO and publisher Michael Klingensmith talks about how the Star Trib is keeping ahead of trends to keep their ROI up.
Fee or free? When to charge for online content
An interesting look at how to charge for content under different online subscription models – focusing on how content appeals to audience in cycles. For instance, when a sport is in season, there is more demand for content surrounding that sport and subsequently, it becomes easier to charge for related content.
We're starting to see a new blueprint for reinventing legacy newsrooms
As news organizations adjust to becoming digital-first, a few are out in front leading the way. This article details five steps that a few newspapers have taken to break down traditional newsroom thinking and re-imagine themselves as digital newsrooms.
Here are seven possible ways for publishers to deal with ad blockers
Publishers held a summit under the auspices of DCN to discuss ad blocking and possible solutions. Although the meeting was held under Chatham House Rules, the attendees agreed to share their advice on how to deal with the problem that's plaguing the industry.
Can publishers 'good-ad' their way out of the ad-blocking phenomenon?
White-listing and blocking ad-blockers are a couple of ways news outlets are hitting back in an attempt to protect what for many is a primary, or very important, revenue stream. However, publishers remain part of the problem as their need to monetize content online has led to "unrestrained advertising."
Back in style: how publishers are using newsletters to attract new audiences
The NYT has found has found that readers who sign up for a newsletter are twice as likely to become paying subscribers. Newsletters also allow newspapers to do what they do best, curate news and relevant stories and serve them straight into a reader's inbox.
ABC Study Makes the Best Case Yet That TV Advertising Is Still Superior to Digital
While folks streaming video would have you believe that it pays to advertise on the Internet because there is a better ROI than on TV, ABC conducted a survey of marketing spend over the past three years and shows that digital comes nowhere near the ROI of linear TV.
With lessons from Google, The Washington Post has brought its page load speed down to milliseconds
The Washington Post under Jeff Bezos has become a fount of innovation. Their latest tool is a progressive web app that cuts load time on mobile devices to an incredible 80 milliseconds. It doesn't work with third party ads though as they aren't compatible yet, but the paper is working to overcome this hurdle.
Most Read Stories From Last Week
Here is an easy free tool to convert all your articles to Google AMP
5 reasons why publishers should consider developing a news app