Need help?
Get an answer or just get it off your mind. Check out our
FAQ
, or
contact us
.
Industry Insights: Silicon Valley stealing away publishers' lunch money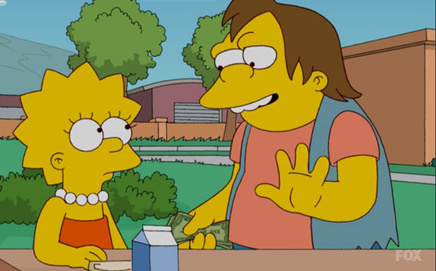 Industry Trend of the Week
Last week saw a number of publications announce they were culling staff to cut costs; this week the buzz is all about how much ad money Silicon Valley is removing from online publishers' coffers. The $60B that Google collected in advertising revenue last year dwarfs the entire publishing industry, including print, which clocked in at somewhat less than $25B. Sadly it doesn't seem like either Google or Facebook will be returning ad revenue to publishers – ever – leaving publishers to cut staff and figure out different monetization methods to stay afloat.
Story of the Week
Can anyone save The New York Times from itself?
As noted last week, seismic waves are rocking major publications; this story details what's going on behind the scenes at The NYT two years after Dean Baquet became editor, and the deeper changes that are coming from changes he's already implemented.
Silicon Valley's hoover leaves newspapers hunting for profit
In the last year there has been an unprecedented exodus of spending, as the UK's top 10 newspaper advertisers, which includes names like Sky, British Telecom, Tesco and Asda take their business elsewhere. This is forcing unprecedented cost cutting by newspapers, laying off journalists, decreasing office space and reducing scale.
Google Now Controls 12 Percent of All Global Media Spend
Google collects $60B in advertising revenue, 166% more than Disney, in second place, according to a report from Zenith Media. Facebook, whose advertising business is growing exponentially, jumped from 10th place to fifth on this year's list.
Spain's Eldiario.es has 18,000 paying members, and its eye on the next several million
In a bit of brighter news, Spanish publication El Diario relies on a "member" strategy which is accounting for 40% of its revenue. Since launch in Sept. 2012 the website has managed to grow steadily and ahead of expectations.
New York magazine penalizes advertisers for data-hogging ads
New York Magazine is taking a new approach to the ad blocking conundrum, telling advertisers that they will not guarantee ad views unless they adhere to data limits. A recent study by SecretMedia shows that on sites like the New York Times, The Huffington Post and The Washington Post, ads took up 9% of the pages graphically, but 55% of bandwidth and 54% of load time.
The scariest chart in Mary Meeker's slide deck for newspapers has gotten even a tiny bit scarier
Joshua Benton rounds up and compares Mary Meeker's predictions from her past decks and talks about what the trends mean.
Links Aren't Getting As Much Engagement As They Used To On Facebook
Newswhip looked at Facebook engagement for major online publishers over the past year and discovered that the top ten publishers on Facebook have lost almost 55% of their interactions between July 2015 and April 2016.
Losing Relevance, Unintentional Bias and the Media
Newspapers have never focused on creating individual relevance instead they have always been disconnected packages of random news resulting in reading serendipity. While this worked before the internet, where people only subscribed to a single newspaper, it doesn't work as well in today's digital world.
Nick Denton fires back at Peter Thiel over tech billionaire's Gawker crusade
The fight between Silicon Valley and the media has hotted up now that PayPal Founder Peter Thiel has admitted bankrolling Hulk Hogan's lawsuit against Nick Denton's Gawker. The outcome of the suit has real implications for freedom of the press in the US. The comments under the article are informative, free of the usual Guardian bile.
Most Read Stories From Last Week
Fee or free? When to charge for online content
Looking for a sustainable business model for a regional newspaper? Start at the Minneapolis Star Tribune