Need help?
Get an answer or just get it off your mind. Check out our
FAQ
, or
contact us
.
Industry Insights: the problem with analytics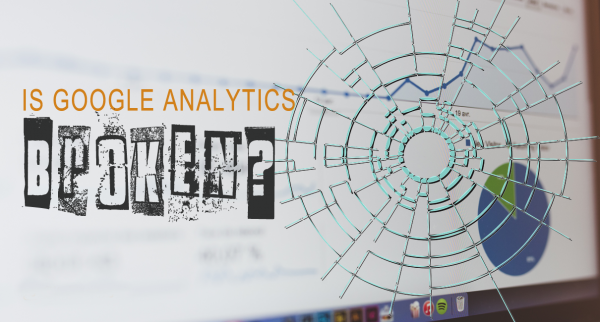 Industry Trend of the Week
Who is really looking at online content? How do publishers know that a page view is a story that's read, an ad that's viewed and not just someone who has clicked through from social media or a search engine and then bounced? Current analytics tools return page views, but do they really show how users are engaging with, reading or viewing content? Page views were established as a metric to help online publishers sell advertising, why has it been adopted by the newsroom and isn't there something better? Thomas Baekdal addresses this issue in the story of the week.
Story of the Week
Accurate Analytics is Painful
Baekdal sums up why analytics, like Google Analytics, used by most publishers, simply don't tell the whole truth. Baekdal argues that if you want to get a better feel for what people are reading, then there are different ways, much different ways, to look at the metrics being returned.
Shoptalk: Can Publishers Step Away From the Brink of Peak Content?
There's been a lot of disparagement of publishers who employ clickbait. Though the definition has shifted from its origin as a term for the gap between what a publisher promises and what the article actually delivers to a more generic term for lazy reportage or crummy lists, nobody wants to be seen endorsing a model that prioritizes empty clicks.
How solutions-based headlines can encourage more people to click on stories
New research from the Engaging News Project tests a range of factors which could improve the popularity of headlines. The report suggests that "solution headlines," those focused on responses to entrenched social problems, are clicked on 16 percent more than those that aren't.
New York Times 'Exploring' Ad-Free Digital Subscription
In an effort to combat those using ad blocking software, The New York Times is considering offering an ad-free subscription package. The paper has been experimenting with different approaches to users with ad block, 40% of those showing a non-dismissible request to white-list the site did so and 30% of those who were shown dismissible ad also did so.
German publishers are pooling data to compete with Google and Facebook
As shown last week, Google is taking a lot of ad revenue from publishers. German publishers, who have long had issues with with Google because of Google News, are now teaming up and pooling user data in a platform called Emetriq that sifts, cleans and segments data into quality audience segments that publishers can efficiently target.
The ad-blocking wars are moving to mobile, report says
Benjamin Mullin sums up a PageFair report featuring information from Priori Data, an intelligence firm that PageFair says "maps the real trajectory of ad blocking usage as it shifts to mobile devices." PageFair is partially responsible for the hype surrounding the furor surrounding ad blocking as the company reported last summer that publishers could lose upwards of $20B because of the software.
Reuters finds readers want quality news, but aren't willing to pay for it
Reuters in April polled 1,230 of its readers as part of an attempt to figure out its future strategy. The good news: People value quality news. The bad: They still don't want to pay for it.
Publishers give mixed reviews so far to Google AMP
Google's mobile article speed accelerator works but isn't driving as much new traffic to publisher's websites as hoped for. Both Slate and The Atlantic are coding all their articles with AMP formatting, but AMP is only accounting for 4% of their site visits.
Most Read Stories From Last Week
Can anyone save The New York Times from itself?
Google Now Controls 12 Percent of All Global Media Spend