Looking at audience loyalty over time
Your dedicated audience, the ones who come back frequently — is that audience growing or shrinking? Do they view the same content as everybody else? How much more valuable is a customer when they sign up for a newsletter, or share socially? If you're like media companies we talk to, you might have trouble answering these questions with your existing tools. That's why we built Piano AI.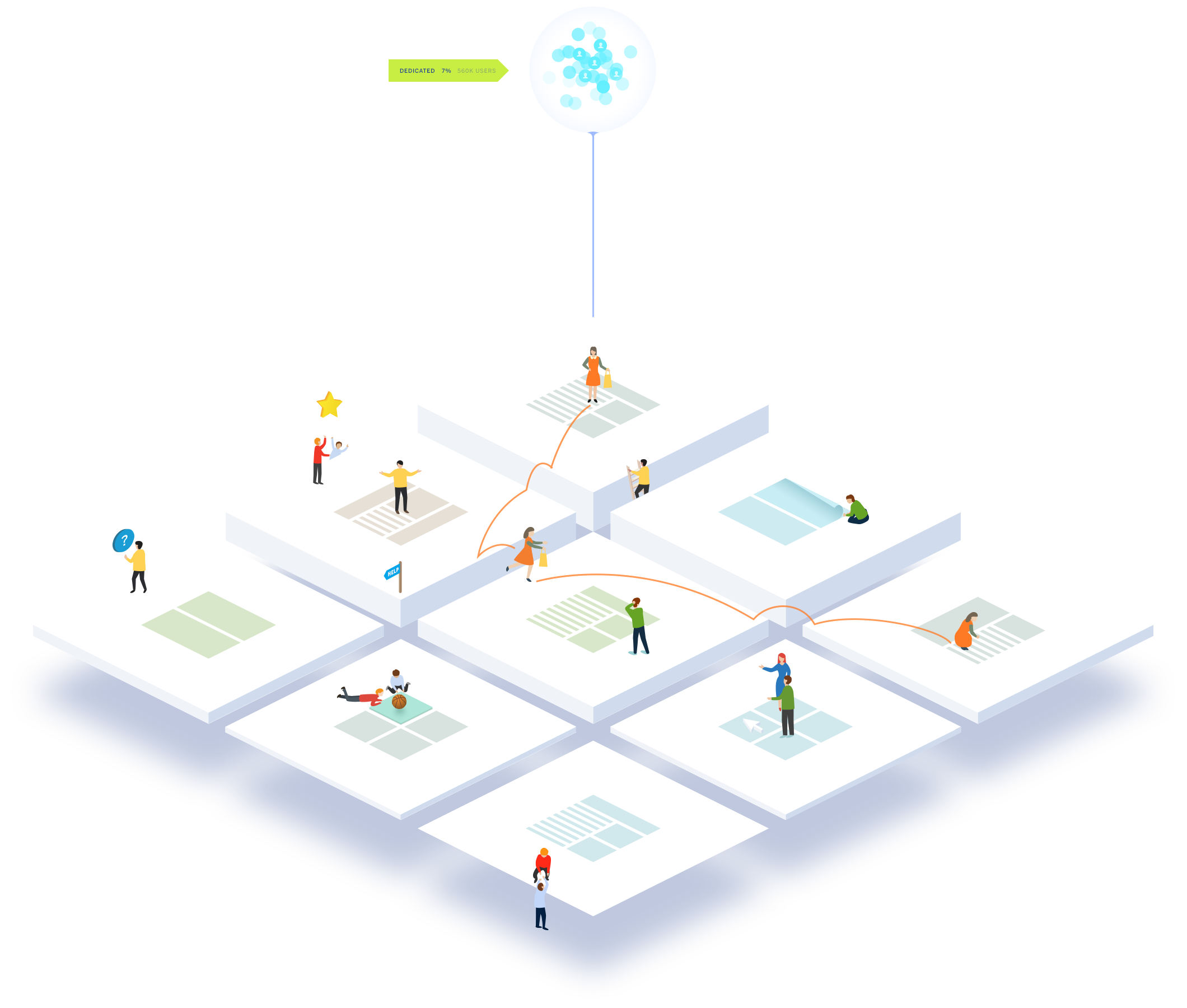 Segment your audience
AI captures all interactions, and helps you segment your audience; it observes segments of users over time to see how your dedicated audiences' behavior and preferences are changing; it even lets you know how much money you're making from each segment on ads, subscriptions, and other models. It's the data that matters.